Digitize your documents wherever you are-in the office, in the field or on the road-with Avision's mobile scanner.

All you need is a USB cable for connection to your laptop to get power and transfer data. No need to carry a heavy power adapter and hunt for an electric outlet anymore!

Measuring only 11.4" x 3" x 2" and weighing a mere 1.55 pounds, the Avision mobile scanner is certainly light and small enough to carry with you to customer meetings, on airplanes or almost anywhere you need to go.

In addition, this mobile scanner is a duplex scanner which allows you to scan double-sided document up to A4 or letter size at the same time. With its straight paper path, you are able to scan embossed plastic cards at a rated speed.

What is best, it is easy to use. Simply press a button, and your document is digitized to a sharp and clear image in 24-bit true color at an optical resolution of 600 dpi.
Mobile power by USB
The all new AV36 is not only designed with portability in mind, but also mobility, by getting rid of the power cord and relying solely on a single USB cable for both image and power transmission.
Don't just haul the scanner from one destination to another, use it on the go! This is the vision fully realized with the AV36, which is powered by a USB port instead of a wall socket. So now, documents can be scanned whenever a laptop is present, which can be anywhere.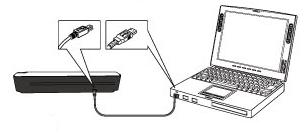 Portable
The AV36 is light (only 0.7kg) and small in size at 290mm x 77mm x 52mm. The small form factor enables users to pack along easily without sacrificing too much luggage space or become a burden to carry. Coupled with the benefits of being USB powered, the AV36 sets a new standard for scanner portability.
Duplex scanning
The AV36 is a duplex scanner with an optical resolution of 600dpi. Save the time and effort of manually scanning a double-sided document or a plastic ID card. A complete color scan of A4 document at 300dpi in simplex mode takes 12 seconds, and 7.5 seconds per image in duplex mode.
Compatible with plastic cards
Supported document size ranges from A8 to A4, and it can scan embossed plastic cards up to 1.25mm thick, such as credit cards and ID cards.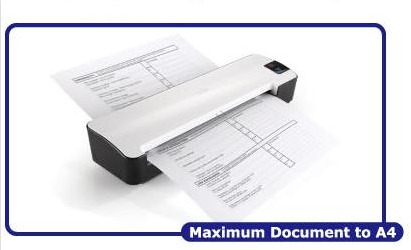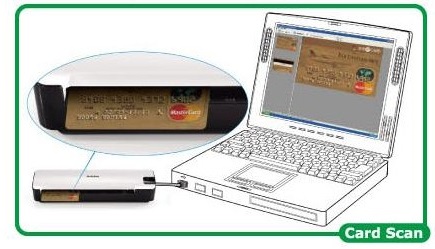 Bundled software
The newest version of TWAIN (v5.60) and extensive software applications Avision Button Manager, AVScan 5, NewSoft Presto! BizCard and ScanSoft PaperPort 11SE are included with every shipped unit to bring the most out of the AV36.
NewSoft Presto! BizCard Presto!
BizCard is a complete contact management solution that lets you scan, edit and synchronize business card contacts to various contact management software applications. It captures and converts business cards into a searchable and editable database, with support for 12 different languages including English, most European languages, Simplified/Traditional Chinese and Japanese. BizCard is the ideal tool for helping you stay in touch and organized.