Digitizing Your Business Cards And Photos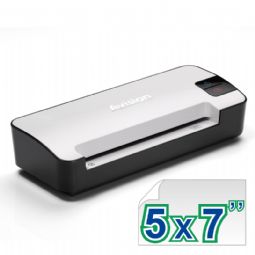 Insert your photo or business card and start a scan instantly with Avision's palm-sized scanner, the IS15 Plus.
Simply plug a power cable and a memory card or a USB flash drive, the Avision IS15 Plus allows you to digitize your photo or business card without the need to install the scanner driver or connecting it to a computer. The image is automatically saved into a memory card or a removable flash drive with a predefined image mode and resolution.
Avision is pleased to bring you the IS15 Plus, a small, feather light standalone scanner that can operate without a PC. Scan photos and save the images with ease to a USB flash drive or a memory card (SD/SDHC) by simply plugging your choice of storage into the device. You will be delighted to find the scanned images appropriately cropped, deskewed and ready for use straight from the IS15 Plus.
Big on specs
The IS15 Plus has a resolution of 300dpi with an automatic document feeding mechanism. It can handle photos, business cards, receipts, or small memos and notes up to 5 x 7 in size. It's fast, too, with a 5 x 7 photo scanned in color mode at 300dpi completed in less than 10 seconds.
Built-in image processing
Featuring advanced deskew and auto-crop functions built into the IS15 Plus, scanned images are processed by the hardware automatically and saved as JPG, giving you ideal results every time.
Portable storage
Whether it's a USB flash drive or a memory card (SD/SDHC), the IS15 Plus gives you the convenience and freedom to choose which media to store your scanned images in.