A Portable and Versatile Scanner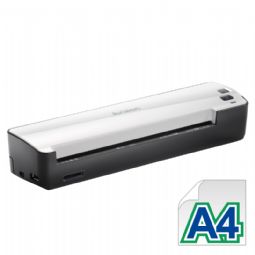 The Avision IS25 is a portable and versatile scanner designed to meet a variety of your scanning tasks. The scanner offers flexibility to start instant scans as long as paper is inserted without a computer or you may try advanced scans through a TWAIN-compliant application by connecting the scanner to a computer.
Powered by a rechargeable Li-ion battery, the scanner is cordless and easy to travel with. By switching to the "SD/Flash" mode, you can start instant scans when a page is inserted and saved the images to an inserted micro SDTM card or a USB flash drive in JPEG, PDF, or TIFF file format. Since no computer is required to scan, you can carry the scanner to anywhere and digitize your document, article, brochures, expense receipts, photos, business cards, and plastic ID cards anytime, no matter where you are!